WELCOME TO OFFICIAL SITE OF PARESH THAKUR
Mr. Paresh Thakur, son of benevolent mass leader, committed social worker and former Member of Parliament, Shri. Ramsheth Thakur, was born on May 18, 1978 in Maharashtra. He completed his schooling from V.K. High School, Panvel and graduated from Mahatma Phule Arts, Science and Commerce College, Panvel, Maharashtra, India in Chemistry.
Mr. Paresh Thakur has been actively engaged in initiatives for the welfare of the downtrodden. With the major objective of spreading the message of communal harmony, social justice and empowerment to entire community.
Latest News
Inauguration of a new restaurant Moody's Express ..
Read More
Tranquility, Peace, Confidence, Courage, Positivity, Happiness & Health Yoga for better life and better health! Today on this day yoga camp was organised by BJP ward ..
Read More
My Inspiration & Rolemodles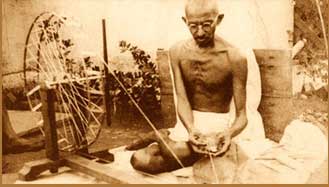 Mahatma Gandhi
One of my biggest aspirations for wisdom comes from Gandhi ji who lead the course on the footing of love and truth which held that we can put an end to every trouble peacefully. Gandhi ji's life has confirmed that an important aspect in the path of demanding strength and respect is calmness. The righteousness of Satya and Ahimsa were employed by Gandhi ji for battling against injustice and oppression by the British Imperialism. Imparting the ideas of truth and nonviolence to the people of India made it easier for them to repel the fear and strengthen them. Gandhi ji travelled across the Country persuading the countrymen of the righteousness of the principal of non-violence. Ahimsa and Truth are the two armaments which will show our Nation the right path eternally. Regardless of numerous provocations, Gandhi ji turned down violence. Gandhi ji put immense importance on eradication of untouchability and in putting